Project Background
Bali, Indonesia is home to Bali Kids, which is supported by RAW Giving and other amazing supporters.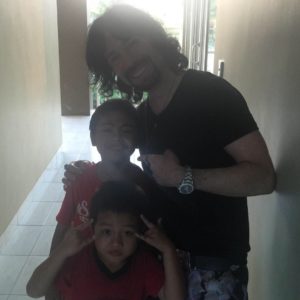 The aim of the project is to provide health education and medical/dental treatment to Bali's poorest children. The project also provides residential care and support for disadvantaged children affected by HIV/AIDS.
Many of the children arrive suffering from AIDS and associated conditions such as Tuberculosis and Toxoplasma. Their recovery can take more than two years. At Bali Kids they are provided the best medical and holistic care. Most importantly they are provided love. When children fully recover, Bali Kids does their best to reintegrate children with family or extended family. Only if safe to do so. The child's health and safety is always our first priority.
Sadly for some children their arrival at Bali Kids comes too late. However in their final days they know they are surrounded by people who love and care for them.
Health Education programs include General Health, Girls Health, Sex Education, HIV, Diabetes, Mental Health, Child Abuse and Environment and Health to name a few. Our team of qualified Medical Professionals present the programs to children in Schools and Community Centres. The children all receive a book on the topic which our staff read through with the children. This is followed by a Q&A session and then any children who have a Medical or Dental issue can present to our team for free treatment. Many children have received help from the project.
Bali Kids has been serving the children of Bali for almost twenty years and is highly respected by the Indonesian community and Government. The project follows all Child Protection and PSEAH International guidelines, is fully audited and transparent.