Why RAW planted 420,000 Trees for 4/20

"They say a society grows great when old men plant trees in whose shade they may never sit
."  
Trees are essential for life on Earth, providing us with oxygen, clean air, and water, regulating the climate, protecting wildlife, and providing us with food and medicine. But millions of acres of forests are destroyed for commerce that provides us with places to live, food to eat, and income enabling us to survive. It doesn't seem to make sense. 
Thank goodness for Josh Kesselman.  He loves trees, even more than he loves the RAW rolling papers his company has been making for years.  RAW's products are enjoyed by millions, who probably share his passion for trees.  With that in mind Josh's company, HBI International, has collaborated with Trees for the Future to sponsor the planting of 420,000 trees to help save the planet.

Kesselman explained that he made the investment because he believes that trees are an "immediate way to have a positive impact on the planet while also providing for the future. They say a society grows great when old men plant trees in whose shade they may never sit. These trees are to help future generations. We did it because we can and because it is the right thing to do. Trees are, in my mind, the beauty and power of nature right in front of us. Just watching them in their elegant stillness we can learn about the environment and about life, important lessons that I hope help us better understand one another."
The donation to Trees for the Future, which trains farmers in forestry and sustainable land use, was made in honor of 4/20. Kesselman intends to reach his goal of 1,000,000 trees by the end of 2028, a roughly $250,000 cumulative contribution that he's committed to making to the organization.
"I think our work with Trees for the Future complements what we've done to bring clean water to people in Ethiopia through our partnership with Water is Life and Senai Global,"Kesselman said. "It is about investing in the very elements that we all need access to and which make up life itself. We're honored to be part of these initiatives."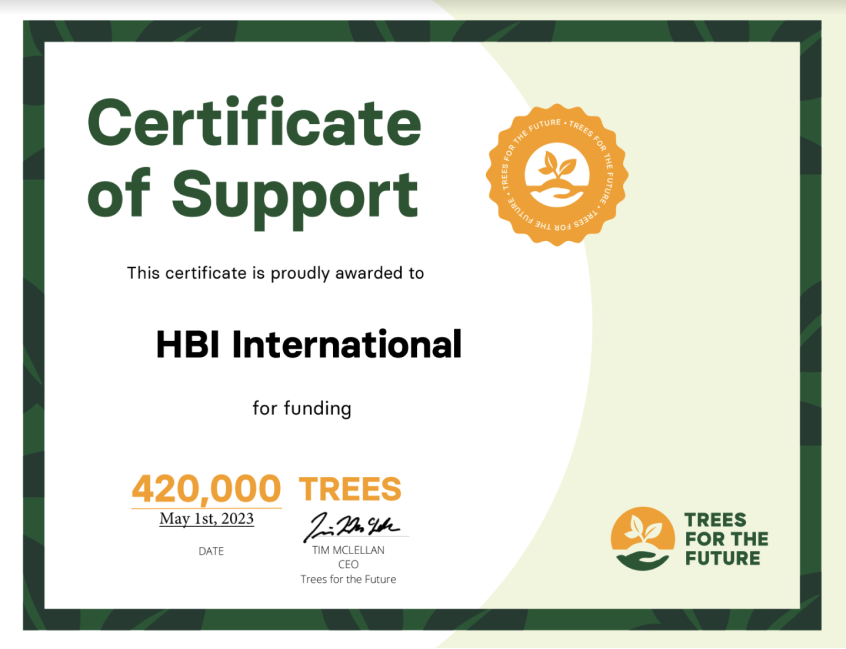 About Raw Giving:
Raw Giving is the humanitarian arm of RAW Rolling Papers. Over the years, they've contributed more than $2.5 million in direct cash contributions, plus in-kind contributions of about $200,000 to a wide variety of charities. In addition to planting hundreds of thousands trees, RAW Giving has helped bring clean water to many thousands of people, water to the Sisters of Mother Teresa hospitals in Ethiopia, helped homeless pets in a no-kill rescue shelter, and much, much more!